At Marketing Insider Group, we love content marketing. Are we biased? Maybe. But we also have a good reason for it.
Content marketing is one of the most effective ways to grow your audience, encourage engagement and build your brand's image. Every business needs a content marketing strategy to reach their target market and establish a presence in their industry. After all, 73% of B2B professionals use content marketing as part of their marketing strategy.
As content marketing experts, we spend every day building strategies and creating high quality content for our clients, and not a single day feels like work. Because when you do what you love, you never work a day in your life!
It's impossible to list every reason why content marketing lives near and dear to our hearts, so we've done our best to narrow down the list.
Quick Takeaways
79% of content marketers specifically use content marketing to generate quality leads
Content marketing increase leads, establishes credibility, demonstrates value, boosts social media, and more
Google shows that more than 8.5 billion searches are made per day, giving you the opportunity to boost brand awareness with content 
Content marketers dedicate their work to sharing high quality content, instead of filler content that's written to perform well on SERPs
After learning about all the ways content can give your business a boost, you'll love content marketing too.
11 Reasons Why We Love Content Marketing
Without further ado, here's our top 11 reasons why we love content marketing (and why you should too).
1. Content marketing delivers quality leads.
We love content marketing because it guarantees high-potential prospects. In fact, 79% of content marketers specifically use content marketing to generate quality leads.
Image Source: Meme Arsenal
Today's customers want their questions answered quickly. With a little bit of research, you can make their dreams come true by looking into your audience's:
Demographics
Geo-data
Interests
Once you start sharing content created specifically for your audience, you'll also successfully target their interests and satisfy their needs – ultimately generating quality leads.
In fact, content marketing is responsible for the 1 million annual visitors and hundreds of leads we get each year!
2. It positions you as a thought leader in your industry.
You've heard the term "thought leader", but do you know how to become one? The answer is simple – some really great content marketing.
With content marketing, you can promote your brand through an arsenal of useful, authentic content. Although it takes time and effort to build, it'll prove that you're dedicated to serving your audience and sharing your expertise, positioning you as a leader in your industry.
3. Content marketing is creative.
We love content marketing because it forces us to think outside the box. Whether we're creating content calendars or writing blog posts, content marketing lets our imaginations do most of the heavy lifting.
The best pieces of content are unique, engaging and educational. By creating great content, we have the pleasure of helping our clients stand out from the competition. Not only is it exciting for them, but we love being a part of the process.
4. Marketers are dedicated to quality.
Writing may be easy, but writing well takes a bit of expertise – not to mention incorporating the art of SEO. Luckily, Google's algorithm rewards content that's both well-articulated and valuable for readers. This means that content marketers dedicate their work to sharing high quality content, instead of filler content that's written to perform well on SERPs.
Image Source: Imgflip
5. It answers the questions of your audience.
Today's advancements in technology give customers a lot to work with when it comes to research. Before making a purchase decision, consumers look for answers that will confirm whether or not a product or service is right for them.
This gives marketers a lot of opportunity to educate their audience via content marketing. Giving them the information they're looking for through content gets you one step closer to securing a conversion.
6. Content marketing improves SEO and traffic.
Every great SEO strategy features content marketing, and for a good reason: content marketing is directly related to ranking well on SERPs. And when you rank well on SERPs, organic traffic is sure to follow.
When your content is shared on social media or through other links, Google pays attention. This demonstrates value in your content and results in a higher ranking on Google. Doing SEO research and using keywords where you can is an easy way to see a boost in both traffic and rankings. That's what we like to call love at first search.
7. It builds trust and credibility between you and your readers.
Trust is the foundation of every great relationship, including that with your readers. Content marketing creates an open line of communication between you and your audience, helping to build trust and credibility within your industry.
Enhancing your customer relationships is as easy as sharing valuable content wherever they look for information. Doing so will let your readers know you're dedicated to solving their problems and let them know you can be trusted.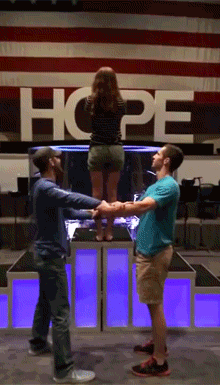 8. It grows your social media presence.
When readers love your content, they're going to share it on social media. This means that when customers find value in your brand, they also become your advocates. With a little bit of patience, your content is likely to grow your social media presence, allowing you to reach more and more of your audience members.
9. Content marketing delivers ROI.
The ROI of traditional advertising is limited – billboards and TV commercials don't last forever. With content marketing, your content library lives forever (with a few updates) and continues to deliver ROI over time.
Image source: Giphy
Not only can you share content across several channels, but you can also do it over and over again. Sure, content needs to be updated every now and then, but recycling content is also one of the best ways to ensure ROI.
10. It supports all types of digital media.
We love content marketing because the reach of quality content is limitless. From live video content and blog posts to images and infographics, your content will be shared if you get it in front of the right audience.
These days, successful marketing demands clever content. As long as your content is interesting and unique, it doesn't matter which type of digital media you create.
11. Content marketing increases brand awareness.
Want to get the word out about your brand? Content marketing is to the rescue. The latest data from Google shows that more than 8.5 billion searches are made per day. With so many searches, chances are that a good chunk of them are related to your company's offerings.
Using content to answer your audience's questions makes it all the more likely that you'll pop up in a few (or a lot) of those searches, ultimately increasing your brand awareness.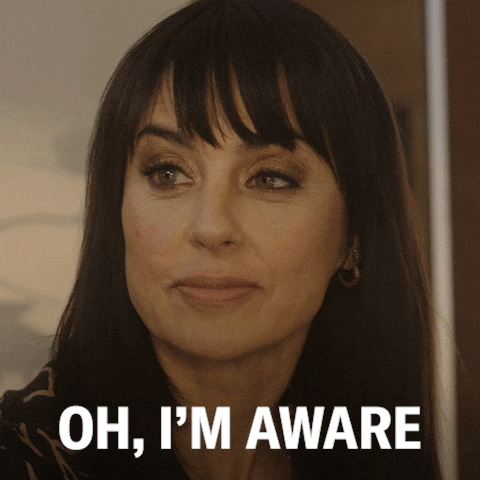 You Should Love Content Marketing, Too
There's so many reasons to love content marketing. From generating quality leads to putting a creative spin on content, content marketing is one of the best ways to not only boost sales, but also show some love to your target audience.
At Marketing Insider Group, we're passionate about creating content that satisfies both your readers and conversion rate. Start spreadin' some love today by checking out our weekly blog content service today, or schedule a free consultation now!
The post 11 Reasons We Love Content Marketing appeared first on Marketing Insider Group.