The best marketing speakers present at the best marketing events. So check out our Best Marketing Conferences for 2023 where you'll find me presenting my favorite marketing tips, tricks, and stories along with some of my friends!
Because when it comes to developing our skills as marketers, content providers and world-class communicators, it helps to learn from the best marketing speakers the world has to offer.
Speaking at Marketing Events, internal marketing meetings, and leadership conferences is one of the great honors and passions of my career! My goal is ALWAYS to help the audience understand that they are not alone in the challenges they face, to walk away with some new insights and practical tips they can implement when they get back to the office.
If you are planning a marketing conference, or looking to book an inspirational speaker for your internal marketing team, you need to find someone who will deliver on what your audience needs.
So that's why I put together this list of the top marketing speakers in the industry today.
Who Are The Best Marketing Speakers?
I love speaking at marketing events!
And having spoken at all the big marketing events myself throughout the years, I can personally vouch for almost every one of the public speakers on this list. These are my favorites and the ones I look forward to hearing.
Below you will find details of the very best marketing influencers, keynote speakers and motivational guides in the world today, each providing inspiration and advice in equal measure.
So if you're a marketing event coordinator or responsible for internal marketing training and development, please consider all the men and women on this list and make sure the ladies get the credit and coverage they deserve.
Some of these are keynote speakers, marketing strategists, content marketing speakers, creatives, SEO marketing specialists, B2B experts and digital marketing ninjas. And many of them are good friends.
So if you are booking an event, please support the very talented and inspiring men and women contributing thought leadership to our industry. Their presence, knowledge, expertise will surely make your event count among the top marketing conferences.
Now if you have really big budgets and want the big name stars, you already know Seth Godin, Gary V, and Simon Sinek. These folks are all just as good as those folks, without the 6-figure big budgets.
The 65 Best Marketing Speakers To Book For Your Next Event
Here are the top 65 marketing speakers in the world today (in no particular order.) There are some awesome marketing speakers who I am sure I have missed. Tell me who else should be on this list?
John Hall is the co-founder and president of Calendar, a scheduling and time management app. He's also the strategic adviser for Relevance, a company that helps brands differentiate themselves and lead their industry online. You can book him as a keynote speaker here and you can check out his best-selling book "Top of Mind."
Carla Johnson
Carla Johnson is one of the brightest minds in marketing. She helps marketers unlock, nurture and strengthen their storytelling muscle so they can create delightful experiences for customers and employees. Through her consultancy, Type A Communications, she works as a trusted advisor to blue-chip brands such as She's worked with companies such as American Express, Dell, Emerson and Motorola Solutions to establish open conversations and instill creative confidence as they tap into new ways of bringing their brand stories to life in fun and captivating ways. Carla is co-author of the book Experiences: The 7th Era of Marketing, which teaches marketers how to develop, manage and lead the creation of valuable experiences for their organizations.
Juntae DeLane
Juntae DeLane is the founder of Digital Branding Institute, Sr. Digital Brand Manager for the University of Southern California, and principal consultant for DIGITAL DELANE. He frequently delivers talks around the country advancing the practice of digital branding. Juntae not only writes the premier digital branding blog, but also shares his expertise through his podcast "The Digital Branding Podcast."
Tami Cannizzaro
Tami is the CMO of Thryv and formerly held senior roles in Marketing at Oracole and IBM. Tami Cannizzaro oversaw the marketing plan for Oracle and IBM's leading portfolio of cloud applications. She manages a team of digital marketers spanning line of business (LOB), cloud systems and infrastructure technology. Prior to joining Oracle, Tami ran marketing for eBay Enterprise, leading the business unit's rebranding when it split from eBay to become Radial. She also served as Vice President of Marketing at IBM, building the company's leadership in SOA, Social Business, Smarter Commerce and Cloud computing. Tami received her MBA from the NYU Stern School of Business. She speaks internationally on the topics of Digital Marketing, Social Media and Content Marketing.

Andrew Davis
Andrew Davis is the founder of Monumental Shift, one of my good friends, and one of the best marketing speakers you will ever hear. Andrew will make you believe that you can ignite conversations around your brand and build moments of inspiration for your customers. He is the author of Brandscaping and Town Inc. And I learn something new from Andrew every time I speak to him.

Ann Handley
Ann is my muse, my mentor and one of the nicest, smartest and wittiest people you will ever hear or meet. Ann is an Author. Marketer. Chief Content Officer Marketing Profs, an amazing person, and she is "waging a war on content mediocrity." Ann's latest book is the WSJ bestseller, Everybody Writes.
A. Lee Judge
A. Lee Judge is the Co-Founder and CMO of Content Monsta, a digital content agency. He also serves as Global Digital Marketing Manager, at Hexagon Geosystems. Previously, Lee served as Sr. Digital Marketing Director at B2B customer service software company Jacada, connecting the organization's Sales and Marketing Operations.
Nancy Duarte
Nancy is a speaker I saw about 10 years ago and she made a room full of B2B Marketers cry with her advice on brand storytelling that inspires me to this day. Nancy believes that ideas are the most powerful tools people have. Her passion is to help every person learn to communicate their world-changing idea effectively. And her Ted Talk has 3.2 million views!
Tim Washer
Tim is a very funny man, a good friend, and an even better presenter. (Yeah that was a jab.) He has performed at events featuring Pixar CEO John Lassiter , Emmy-Winner Tony Hale (VEEP, Arrested Development) and Nobel Peace Prize winner Desmond Tutu. Tim studied improv under Amy Poehler and later wrote for her on Saturday Night Live Weekend Update. He studied comedy writing under Tom Purcell, head writer for The Colbert Report. TV comedy appearances include HBO's Last Week Tonight with John Oliver, the Onion Sports Network, Conan O'Brien and a T-Mobile commercial with Catherine Zeta-Jones.
Amisha Gandhi
Amisha is the SVP, Marketing at Tipalti. Previously, she was VP of influencer marketing at SAP Ariba and also led mobile product marketing. She's worked in public relations firms and marketing roles in Silicon Valley for the past 15 years, working for everyone from startups to large enterprises such as HP, Google, Accenture and Time-Warner.
Andy Crestodina
Andy is the co-founder of web development firm Orbit Media, as well as an accomplished author and speaker. He is dedicated to the power of positive oration, which is why he founded Content Jam in his native Chicago. I've seen Andy speak a number of times. He's smart, funny and as affable as they come.
Ekaterina Walter
Ekaterina is an international speaker and author of the Wall Street Journal bestseller Think Like Zuck and co-author of The Power of Visual Storytelling. Ekaterina previously led strategic and marketing innovation for Intel and Accenture. She co-founded Branderati, which was acquired by Sprinklr, where she now serves as Global Evangelist. I recently shared a stage with Ekaterina and she had us laughing, crying and thinking.
Jay Baer
Jay is President of @Convince and one of the nicest guys in social media. He is "the most re-tweeted digital marketer in the world," a best-selling author, acclaimed speaker, and engaging podcaster.
And if you want to hate Jay for all these talents, his latest book "Hug Your Haters" would suggest otherwise.
Kerry O'Shea Gorgone
Kerry is recognized as a leading expert at the crucial intersection of law, social media, marketing and PR. Her views on the legal aspects of social media and marketing have been featured on CBS radio and NBC Nightly News. Kerry is the editor at AppFire and is a former senior program manager, enterprise learning, at MarketingProfs. She's also a speaker, writer, attorney, and educator.
Avinash Kaushik
He's the Digital Marketing Evangelist for Google, and a passionate teacher who shares his perspective frequently via multiple channels: a weekly newsletter (The Marketing Analytics Intersect), a bi-monthly blog (Occam's Razor) and two best-selling books that have been translated into over a dozen languages (Web Analytics: An Hour A Day and Web Analytics 2.0).
Pam Didner
Pam Didner is a marketing consultant, author and speaker. As a former Global Integrated Marketing Strategist for Intel, Pam Didner knows how to plan, produce and deliver global marketing success and efficiency. She led Intel's Enterprise product launches and worldwide marketing campaigns. Pam Didner is a smart and practical expert at creating successful global marketing plans that meet local marketing needs. As an experienced worldwide speaker on global marketing trends, Pam entertains and educates audiences with her dynamic style and real-world examples. Her new international book, "Global Content Marketing", is the first to offer an accessible, comprehensive process to scale content across regions. Didner was selected as one of BtoB's Top Digital Marketers in 2011 and 2012.
Erik Huberman
CEO & Founder Erik Huberman launched Hawke Media in 2014. Now valued at over $150 million, Hawke Media is the fastest-growing marketing consultancy agency in the United States. Prior to its launch, Erik successfully founded, grew, and sold two e-commerce companies from the age of 26. Huberman has continued to strategically expand his business portfolio inclusive of a handful of company acquisitions, such as the launch of Hawke Ventures which has funded start-ups with as much as $5.6 million. He most recently authoring The Hawke Method.
Colin McGuire
Colin McGuire is the CEO of the DTC growth agency, 
Boomn
. He speaks on trends related to direct-to-consumer brands, conversion rate optimization, content creation best practices, and digital advertising. I've been impressed with the success his company has seen as they acquire direct-to-consumer brands and grow them to new heights. Even more so, I've heard how well they partner with growth-hungry brands and help them accelerate their success. As a speaker, he has a valuable perspective, and I'm hoping to hear him speak soon to learn more about how they achieve such exponential growth.
Jamie Calon
Jamie Calon is a leader in the trade marketing space, with more than 20 years of marketing consulting experience, working with clients like The North Face, Luxottica and Oakley. He and a partner developed
Regulator
in 2016, a comprehensive software solution for trade marketing professionals for a wide range of industries. He is also host of the
Marketeers Clubhouse
podcast where he explores the world of marketing from a variety of perspectives
Tequia Burt
Tequia Burt is the editor-in-cheif of the Linked Marketing Solution blog and she is the founder and CEO of Content[Ed.], is a veteran editor and writer with more than 15 years of experience covering the B2B marketing landscape.
Carlos Hidalgo
Carlos is the former CEO and Principal of ANNUITAS. Carlos has over 20 years of experience as a B2B marketing practitioner. He is widely recognized for his expertise in strategic integrated marketing, demand process, demand transformation, and marketing automation. As CEO and Principal of ANNUITAS, he drives strategy and leads core practice teams to transform demand for enterprise clients globally. Carlos has been named one of the 50 Most Influential People in Sales Lead Management for the last five years and was named as a Who's Who in BtoB Marketing in 2011 and 2012. And is one of the best marketing speakers you will ever hear on demand management and marketing strategy.
Joe Pulizzi
Joe is the godfather of Content Marketing, the founder of the Content Marketing Institute and Content Marketing World. I can't say enough about how much this guy has helped my career and the lives of so many people in the content marketing space. A great speaker, Joe is an even greater guy, a mentor and friend. So maybe I'm a little biased but suffice it to say, he's a pretty darn great speaker.
Stephanie Losee
Stephanie is the Head of Content for Visa. Previously she was the Executive Director of Brand Content for POLITICO, and before that, the Managing Editor of Dell, directing Dell's editorial content strategy and formalizing Dell's role as a brand publisher. The Holmes Report named her one of the Top 25 Innovators of 2015. She is a former writer at Fortune and editor at PC Magazine.
Jay Acunzo
Jay is probably the hottest rising star in marketing today! Formerly at Google and HubSpot, Jay is VP of marketing and support at NextView, an early-stage VC firm investing in tech startups, and he writes the blog Sorry for Marketing. He's the creator and host of the show Unthinkable, a podcast for craft-driven content creators, marketers, and anyone bothered by bad content.
Ardath Albee
Ardath Albee is a B2B Marketing Strategist and CEO of her firm Marketing Interactions, Inc. She helps companies with complex sales turn prospects into buyers with digital marketing strategies and content platforms that show them what's possible, why to embrace change, and how to gain value that drives business. Ardath is the author of Digital Relevance: Developing Marketing Content and Strategies that Drive Results and eMarketing Strategies for the Complex Sale. She has been voted one of the 50 Most Influential People in Sales and Lead Management for the past four years and was selected as a 2014 Woman to Watch in B2B Marketing by FierceCMO. Among her clients are Teradata, PROS, Deluxe, Transunion, BMC Software, Steelwedge, Riverbed Technology, CoreMedia and Sykes.
Todd Wheatland
Todd Wheatland is the head of strategy at King Content, and is the immediate past global VP of marketing at Fortune 500® company Kelly Services. He is the author of The Marketer's Guide to SlideShare, co-author of The Cult of Talent, and host of the upcoming video magazine show CMO Story. He's smart, funny, and tons of fun.
Rebecca Lieb
Rebecca Lieb is a strategic advisor, research analyst, keynote speaker, author, and columnist. Her areas of specialization are digital marketing and media, with a concentration in content strategy, content marketing and converged media. She works with many of the world's leading brands on digital marketing innovation. Earlier, she was Altimeter Group's digital advertising and media analyst, where she published what remains the largest extant body of research on content marketing, content strategy, and content's role in paid, owned and earned media. Rebecca previously launched and oversaw Econsultancy's US operations. She was VP and editor-in-chief of The ClickZ Network for over seven years. For a portion of that time, she also ran Search Engine Watch.
Chad Pollitt
Chad Pollitt, a decorated veteran of Operation Iraqi Freedom and former Army Commander, is VP of Audience and Co-founder of Relevance, a digital magazine, agency and events company dedicated to content strategy, promotion and marketing. He's also a faculty member at the Indiana University Kelley School of Business.
Mari Smith
Often referred to as "the Queen of Facebook," Mari Smith is considered one of the world's foremost experts on Facebook marketing and social media. She is a Forbes' Top Social Media Power Influencer, author of The New Relationship Marketing and coauthor of Facebook Marketing: An Hour A Day. In 2015, Facebook hired Mari to teach at the Boost Your Business series of live training events across the country. Mari is an in-demand speaker; she keynotes major events around the world. Her company also provides consulting and training on Facebook marketing best practices for SMBs and brands.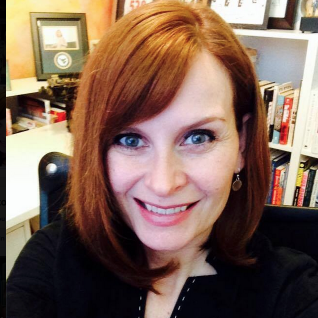 Gini Dietrich
Gini Dietrich is the founder and CEO of integrated marketing and communications firm Arment Dietrich. She also is the founder of the professional development site for PR and marketing pros, Spin Sucks Pro, author of Spin Sucks and co-author of Marketing In the Round. Gini exudes her intelligence and personality in everything she does.
Kristina Halvorson
Kristina Halvorson is widely recognized as one of the most important voices in content strategy. She is the CEO of Brain Traffic, the author of Content Strategy for the Web, and the founder of Confab Events content strategy conferences. Kristina's work focuses on the processes, people, and policies that make up the foundation for extraordinary, sustainable content. Her clients include some of the world's most beloved brands (like Whole Foods, UnitedHealthcare, Etsy, Angie's List, and Ritz Carlton) and span industries and locations around the world. Mom. Minnesotan. Also, sassy.
Marcus Sheridan
Called a "web marketing guru" by the New York Times, the Story of how Marcus Sheridan was able to save his swimming pool company, River Pools, from the economic crash of 2008 has been featured in multiple books, publications, and stories around the world. Since this achievement, Sheridan has become a highly sought after marketing speaker and leader in the digital sales and marketing space, working with hundreds of business and brands alike to achieve their potential in a rapidly evolving marketplace, ultimately becoming the best teachers, communicators, and trust-builders in their space.
Katie Martell
Katie is a keynote speaker, PR and communications consultant, startup CMO and SaaS entrepreneur, and B2B "Director of Buzz" working on "Woke-Washed," a forthcoming book and documentary project exploring the collision of marketing and social movements.
Kristen Craft
Kristen is Director of Business Development at Wistia. Kristen is a brilliant marketer who's an expert at crafting (no pun intended, we promise) compelling brand stories and using video to make marketing campaigns more effective. She's a super smart gal who really knows her stuff, with advanced degrees in business and education from MIT and Harvard – no biggie, right? Plus, she gets tons of cool points for brewing her own craft (we're done!) beer. I saw Kristen speak earlier this year on the hot topic of video and visual marketing and she was awesome.
Kathy Button-Bell
Kathy Button Bell is responsible for global marketing and corporate branding for Emerson, overseeing all global marketing strategy, corporate communications, market research and digital strategy. From launching the company's first global advertising campaign to introducing social and digital strategies, Kathy and her team aim to engage and inspire the next generation of STEM leaders. Most recently, she led Emerson's 125th anniversary celebration, highlighting the company's purpose and passion for engineering through an integrated "I Love STEM" campaign, featuring Hank Green, self-proclaimed science nerd and YouTube celebrity. Kathy is a "vortex of fun" and delivers candid insights from one of the most respected and leading CMOs in business today!
Ian Cleary
Ian Cleary is the founder of RazorSocial. He provides training to help companies achieve better results from social media with a strong focus on using the best tools and technology. Ian is a regular speaker at top social-media events such as Social Media Marketing World and Content Marketing World. He has been published on leading industry sites including VentureBeat, Content Marketing Institute and Social Media Examiner. Whether his audience consists of a select few or thousands of spectators, Ian's one of the best social-media marketing speakers on the planet, bringing knowledge and passionate personality that is easy to understand, actionable and entertaining!
Melissa Breker
Melissa Breker is co-founder of Content Strategy Inc. where she helps clients to solve business problems by improving their content and content processes. Recent clients include Wells Fargo, Samsung, and the University of Minnesota. Melissa has taught content courses at the University of British Columbia and has developed online courses for the Content Marketing Institute and MarketingProfs. She's passionate about connecting people and making a difference through content strategy.
Jason Miller
Jason is the Senior Manager, Global Content Marketing, Marketing Solutions for LinkedIn. Jason leads global content and social media marketing initiatives for LinkedIn Marketing Solutions, helping marketers understand how to take advantage of digital advertising and content marketing tactics on LinkedIn—and beyond—to achieve their marketing goals and deliver real ROI. He is the author of the best selling B2B marketing book Welcome to the Funnel: Proven Tactics to Turn Your Social Media and Content Marketing up to 11.
Margaret Molloy
Margaret Molloy is the global chief marketing officer (CMO) at Siegel+Gale, a leading global strategic branding firm, where she is responsible for all marketing and business development. Margaret has racked up over two decades of experiences as a marketing leader.  A strategic marketer with a technology DNA, Margaret has deep expertise in business-to business (b2b) marketing.  An award-winning marketing thought leader, Margaret has been published in Forbes, Fast Company, The Economist Lean back, Wired and beyond.
Andrea Fyrear
Andrea is an agile marketing evangelist who spends way too much time thinking about things like backlogs and WIP limits. She is the founder and chief content officer for Fox Content, where she helps drive content strategy and implementation for her clients using agile marketing methodologies. You can also find her writing and editing The Agile Marketer, a community and resource center for all things agile marketing.
Deanna Ransom
Deanna Ransom is the Executive Director for Women in Revenue. She is a revenue and brand innovator, business transformation leader, and storyteller, who is passionate about diversity, equity and inclusion and empowering women to succeed.
Bernie Borges
Bernie is the CEO and founder of Find and Convert, a company that provides digital marketing services to a wide range of clients and has partnered with the renowned HubSpot. He is also a prolific writer, broadcaster and marketing speaker, sharing his expertise with thousands each year.

Robert Rose
As the Chief Content Adviser for the Content Marketing Institute, Robert innovates creative and technical content marketing strategies for his clients. An early Internet pioneer, Robert has more than 15 years of experience, and a track record of helping brands and businesses develop successful Web and content marketing strategies. Robert just recently released Experiences: The 7th Era Of Marketing with co-author Carla Johnson. Rose is a frequent marketing speaker, advising top professionals in the successful strategy of online marketing and Web site management. He's also the primary author of the book Managing Content Marketing with Joe Pulizzi.  @Robert_Rose
Matt Heinz
Prolific author and nationally recognized, award-winning blogger, Matt Heinz is President and Founder of Heinz Marketing with 15 years of marketing, business development and sales experience from a variety of organizations and industries. He is a dynamic speaker, memorable not only for his keen insight and humor, but his actionable and motivating takeaways.
Adele Revella
Adele Revella is CEO of Buyer Persona Institute and author of Buyer Personas: How to Gain Insight into Your Customer's Expectations, Align your Marketing Strategies, and Win More Business (Wiley). Adele's unique perspective derives from decades of experience as a sales and marketing executive, trainer, researcher and entrepreneur. Through the company she founded in 2010, Buyer Persona Institute, Adele has a compelling strategy for marketers who seek the confidence to say: "This is what really matters to our buyers. So here's the plan."
AJ Huisman
Albert Jan (AJ) Huisman is the Founder of Y Content, a Content Marketing Consultancy company. He is also the co-founder and Chief Content Officer of Content Marketing Fast Forward, a platform which inspires and educates marketers in a fast and fun way on Content Marketing. AJ is one of the best marketing speaker on the subject of Content Marketing.
Tamsen Webster
Tamsen is the CEO and founder of Strategic Speaking. Part "idea whisperer," part message strategist, and part presentation coach, Tamsen helps people and organizations like Verizon, State Street Bank, Ericsson, Johnson & Johnson, and Disney find and communicate the power of their ideas. She is the executive producer of TEDxCambridge and the CEO and founder of Strategic Speaking, a presentation strategy company. In former lives, she worked in both agencies and at nonprofits heading up brand, marketing, and fundraising communication strategy, along with a brief but enduring turn as a change management consultant. She was a reluctant marathoner; is a winning ballroom dancer (in her mind), and everything she knows about people, speaking, and change, she learned at Weight Watchers. True story.
Tom Webster
Tom is vice president of strategy for Edison Research and specializes in drawing insight from social media data. He has 20 years of experience researching technology usage, new media, and social networking, and is the principal author of studies including The Social Habit and Twitter Users in America.
Jennifer Harmel
Jennifer has nearly twenty-five years of experience in driving Demand Generation efforts for clients ranging from Fortune 500 companies in the US and Europe, to governmental agencies and small start-ups. Having worked as a client, a client agency and an agency owner herself, Jennifer brings a unique and all-inclusive perspective to her approach. At ANNUITAS, Jennifer leads the Demand Process Strategy Practice Area, ensuring that account teams are building best-in- class programs for global enterprise clients.
Doug Kessler
Doug Kessler is the co-founder and creative director of Velocity, the London-based B2B content marketing agency. Doug writes about content marketing, including pieces such as "Crap: Why The Biggest Threat to Content Marketing is Content Marketing" and "The Big Fat Content Marketing Strategy Checklist." Doug can often be found ranting against the reactionary forces of mediocre marketing – but always with a bit of a wink.
Ja-Nae Duane
Ja-Nae is the Managing Partner, Innovation at Revolution Factory. Combine an opera singer, social scientist, strategist, author, and innovator into one person and you'll have Ja-Naé. A true Renaissance woman, she loves to step outside her comfort zone, both personally and professionally. Every day, Ja-Naé uses her 15 years of experience working with companies like Samsonite, AIG, Constant Contact, IHS, and Bain to help people make smarter decisions about how to start new companies and launch internal projects. An award-winning speaker, the recent publication of her book, The Startup Equation, provides a holistic approach for building a business and managing innovation, both from scratch and within an existing organization.
Bryan Kramer
Bryan Kramer is one of the world's foremost leaders in the art and science of sharing, and credited with shaping the #H2H human business movement in marketing and social. He's one of the top marketing speakers, bestselling author and strategist who consults Fortune 500 clients like IBM, Cisco and Pitney Bowes on humanizing business through social media. Bryan's been named a "Top 25 Social Influencer to Follow" by Forbes, one of the "100 Most Influential Tech People On Twitter" by Business Insider, and one of the "Top 50 Social CEOs on Twitter Globally" by The Huffington Post. Bryan's latest book, Shareology, made the USA Today's Top 150 Book List the week of its release, as well as #1 on Amazon in four categories including Business & Planning.
Scott Monty
Scott is the CEO and Founder of Scott Monty Strategies. After serving as global head of digital and multimedia communications at Ford Motor Company for 6 years, Scott cleaned up his wounds and founded Scott Monty Strategies (because, let's face it, who else would?), a strategic communications consultancy. He now focuses his time as one of the best marketing speakers to large groups and advising brands and agencies on marketing and communications using—what else?—examples from ancient philosophers and literary legends. It actually makes sense when you hear him talk about it. Meanwhile, if you buy Scott a drink, he might do some Simpsons impressions for you.
Amanda Nelson
Amanda is senior manager of AppExchange Content and Community at Salesforce. She has a content marketing and community management background, and has worked in account management for interactive and full service advertising agencies. She is a conference speaker, published author, a social media professor, and has won multiple marketing awards. She is passionate about content marketing, social media marketing, community management, and border collies.
Scott Brinker
Scott is now a VP at Hupspot after selling his company and his Chief Marketing Technologist blog, chiefmartec.com, and is the program chair of the MarTech.orh conference series. He is the author of the book Hacking Marketing published by Wiley. He is also the co-founder of ion interactive, a provider of interactive content marketing software to many of the world's leading brands.
Douglas Burdett
Douglas is a B2B marketing agency principal at Artillery, former artillery officer, Madison Avenue ad man, and stand-up comedian. He also hosts The Marketing Book Podcast. Douglas and I have been "Twitter friends" for years and I look forward to sharing the stage with him at this year's MarketingProfs B2B Forum.

Samantha Stone
Samantha is the founder of The Marketing Advisory Network and author of Unleash Possible: A Marketing Playbook that Drives Sales. Throughout her career, she has launched go-to-market initiatives and lead award-winning marketing strategies for technology companies including Netezza, SAP, and Powersoft. Her new book is a how-to guide for high growth marketing in complex selling environments. Through case studies and actionable advice, Samantha doesn't just tell you what to do, she shows you how to do it, and how to partner with sales to get the right results.
Oli Gardner
Unbounce Co-Founder Oli has seen more marketing campaign landing pages than anyone on the planet, and is obsessed with identifying and reversing bad marketing practices. His disdain for marketers who send campaign traffic to their homepage is legendary. A prolific webinar guest and writer, he speaks internationally about conversion-centered design and is on a mission to help marketers combine data, design, copywriting, and psychology to create high-converting experiences that delight at every stage of the customer lifecycle. When not ranting about bad landing pages, Oli can often be found shouting at poorly designed sinks in hotel bathrooms.
Carlos Gil
Carlos is the global head of social media for BMC Software. Previously, he served as senior social marketing manager for LinkedIn's Sales Solutions. His proven track record includes leading consumer-facing digital and social media programs as social media manager for Winn-Dixie, where he developed strategy and led the launch of all Winn-Dixie's social channels, social listening, and blogger influencer program. In addition, he served as the head of digital marketing for Save-A-Lot food stores. Carlos is an experienced social media thought leader whose previous speaking engagements includes SXSW and Social Media Marketing World.

Heidi Cohen
Heidi is the Chief Content Officer at Riverside Marketing Strategies. As president of Riverside Marketing Strategies, a marketing consultancy, Heidi has 20+ years of experience simplifying complex concepts behind evolving marketing challenges. Heidi held senior-level marketing positions at global businesses including The Economist, Bertelsmann/Bookspan, and Citibank. She taught university-level marketing at New York University (NYU), Rutgers, and CUNY. Since 2004 Heidi has written for major marketing publications including a regular ClickZ column. Her blog, Actionable Marketing Guide, is a top ranked social media and content marketing resource.
Yes that's me. I know it's a little tacky to include myself. But speaking is such a passion for me that I would be honored to speak at your event, or to your team. I've covered the topics of Content Marketing, Thought Leadership, Marketing Strategy, Digital Marketing, Marketing ROI, Leadership and so much more. I am proud to be a sought-after speaker as a former "Marketing Insider" for brands like SAP and the Nielsen Company, as CMO of a few startups (where I learned how to do marketing without a budget – haha), and now the CEO of Marketing Insider Group. I also wrote Mean People Suck and co-authored  The Content Formula. Lately I've been speaking very tactically about optimizing content marketing and also re-thinking what marketing means.
Click here to book me to speak (or for the story on how I met Mark Hamill!)
The post 65 Best Marketing Speakers For Your Next Conference appeared first on Marketing Insider Group.