Once you determine your target audience, you have to figure out how to connect with them. That's where choosing the right mix of different marketing channels comes in.
Long gone are the days of setting up a storefront (physical or digital) with a quality product, putting a few ads out, and waiting on positive word of mouth to drive your business. In fact, some professionals recommend having as many as 12 marketing channels!
While a dozen might be overkill for your operation, take a look and uncover which marketing channels should remain top of mind in 2023.
Key Takeaways:
Focus on determining the blend of different marketing channels that are best for your circumstances.
Content marketing, SEO, email, video and paid ads remain effective heading into 2023.
Interactive events, social media, and mobile marketing are other channels that can show a solid return on investment when you execute them well.
Why You Need To Keep Your Eye on Different Marketing Channels
You've hopefully identified accurate marketing personas that don't suck. You should also realize that no individual or target audience absorbs content through a single marketing channel.
Using a mix of channels helps you reach more of your intended audience fanbase effectively. We've found that multichannel and omnichannel strategies are a requirement, and your choice of channels must be up to date.
Finding the right mix means researching where your top prospects are and communicating with them in the way they prefer. As buyer tastes evolve, adjust to different marketing channels to keep up with your preferred demographic.
Here are our top eight.
Image Source: HubSpot
1. Blogs and Other Written Content
Written content on your website should be the backbone of any marketing. You'll be hard-pressed to find a less expensive way to build credibility and generate leads.
Informational and educational material nurtures your ideal prospects through the buying cycle. The one caveat to content marketing is it requires playing the long game, so you're not likely to see immediate ROI at first.
But don't you need to learn how to execute a plan patiently to succeed in business anyway? Content marketing is perfect for a company that's in it for the long haul.
Your success will boil down to quality and consistency. (Hint, hint: That's key to succeeding with all of your different marketing channels.)
Salesforce is a great example of a company that provides winning content. This customer relationship management platform is everywhere, not the least because they spend so much time providing articles and videos that teach you how to sell and market better.
People pick up on your passion for your industry and can sniff out genuine thought leaders from pretenders. Once they trust you, they'll be willing to pay you for the premium assistance you can provide.
Image Source: StartUp Bonsai
2. Search Engine Optimization
Now that everyone who's anyone does SEO, it's as important as ever because it increases organic traffic to your site. Great websites still need to be attractive to the algorithm, so present your material in a way that Google won't turn its nose up at.
Think of it like this: Few people would read a great book if the publishers printed it on loose-leaf college-ruled notebook paper in a plastic binder. Likewise, a great blog in Comic Sans font with pitiful grammar won't attract many fans, no matter how good the ideas are.
Optimize your site from the technical side and publish content that makes all the right moves with:
Keywords
Titles
Meta descriptions
Format
Links
Rely on the help of professionals and software to get SEO right within your mix of different marketing channels.
3. Emails
The rumors of the demise of email messaging were definitely premature. A large portion of business communication still takes place through the channel.
Similarly, email marketing remains one of the best means of offering something useful to your audience. Use it to educate subscribers who need your kind of content, putting your blog information right in their inbox for additional clicks.
Email marketing also allows you to segment your audience and move them through the buyer funnel with more direct product pitches that solve their problems.
And don't forget: Email is still one of the first things people check in the morning, which is why it's one of the different marketing channels with high ROI.
Image Source: Research Gate
4. Paid Ads
Here at MIG, we favor putting more effort into content marketing and other organic marketing than paid ads, and it shows in our clients' success. However, a pay-per-click ad strategy works when you do it right.
When you need a quick way to build brand awareness and get to direct sales, pay-per-click advertising can be effective. Blend PPC with your different marketing channels, but don't expect miracles. Also, be very scientific about your approach and audience.
5. Events
The investment in sponsoring or organizing events is worthwhile as you build a community. Of course, always consider starting with virtual events, which require much less of a commitment.
Like your content, you need to provide people with the type of event they prefer and deliver value. An event can be great because you have a way to connect with your audience and receive real-time feedback about their concerns.
While you should conclude with a clear call to action, use a substantial portion of your events to discover what your audience wants. On top of that, remember that interactive functions are always better than long lectures and static slideshows.
Events are something of an advanced technique because you have to master marketing the event. Plan on embracing events once you have a steady command of different marketing channels.
6. Social Media
Some of us who have been around for a while might have thought social media marketing was just the flavor of the month. However, these platforms keep evolving and offering personal ways to connect one-on-one with your targets.
Use social media to build relationships and gain brand awareness. An effective strategy drives traffic to your more valuable content and keeps you top of mind for your prospects.
7. Video
Always try to implement video in some way into your different marketing channels. Videos can be a standalone feature or icing on the cake of your already excellent marketing.
The use of video will only continue to grow, so make this feature a priority.
8. Mobile
Most communication and web searches occur on mobile. Smartphones and tablets are almost like extra appendages nowadays, so plan to offer mobile-friendly access for effective marketing.
Design for any of your marketing should be responsive to multiple screen sizes. Write your text in short, digestible blocks that look good on small screens so that your audience is willing to read it.
As you craft your strategy of implementing different marketing channels, ask yourself: "Will this look good on a smartphone?"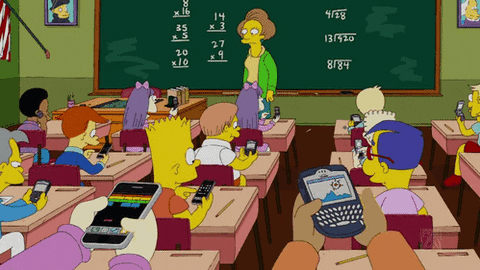 Expert Guidance for Getting the Most Out of Your Different Marketing Channels
An essential key to success in your business is embracing the right mix of different marketing channels. If you're ready for a winning strategy, contact us at Marketing Insider Group to work with pros who'll get you on the right path.
The post 8 Different Marketing Channels To Leverage in 2023 appeared first on Marketing Insider Group.