Nothing could be better than getting your ideal clients to come to you. We find that the best way to do that is to imitate successful inbound marketing examples.
We aren't the only ones that find inbound marketing to be effective. One study reports that inbound marketing motivates 90% of clicks. Moreover, inbound is cheaper and more productive than outbound.
So what are you waiting for? Discover more about using the best inbound marketing methods.
Key Takeaways:
Imitating and adapting examples of proven inbound marketing campaigns gets you the kind of clients you want.
You can attract high-value prospects with blogs, SEO, case studies, e-books, and whitepapers.
Webinars, visual aids, podcasts, email newsletters, and videos are other excellent inbound marketing examples.
Why You Need To Mimic Successful Inbound Marketing Examples
Everybody wants to be unique, but getting awesome at something starts with imitating the greats.
Think about it: The Beatles got their start doing Little Richard songs and other rock standards. Following someone else's example gives you a leg up on how to take a good idea and make it your own.
Like great artists and musicians, you should evolve from being a "cover band." Put your own spin on tried and true ideas to capture your perfect customers.
9 Inbound Marketing Campaigns That Will Make You Look Like a Star
We've made it easy for you by conveniently putting nine of the top inbound marketing examples here.
You're welcome.
1. Blogs and Web Articles
How did you know that we were going to mention blogging?

Yes, anyone can have a blog, but you shouldn't turn your nose up at it.
This method of reaching people still works and will do so for the foreseeable future. Just be frequent and consistent.
Look at it this way: We've had the same musical notes for thousands of years and can still make great new songs. Use your words to show your personality and win the kind of customers who will love what you do.
2. Search Engine Optimization
SEO is one of the top inbound marketing examples that you need to imitate. Mimicry is the only recourse here because the wizards and warlocks at Google keep their search algorithm a trade secret, possibly guarded by dragons and a fire pit.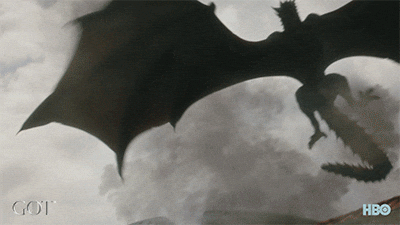 SEO covers a broad range of activities. For the technical stuff, you need to hire a pro that makes your website run in a way that pleases the ever-changing algorithm.
For your content, focus on making high-quality material that you tailor for human beings. Also apply practical suggestions, such as using the correct long-tail keywords with proper placement.
3. Case Studies
Spotlighting a customer is delicious bait to bring in those feisty prospects that are still on the fence. Case studies display a client who benefitted from your work and showed tangible results.
Rest assured that someone is perusing the web looking for solutions like yours. They'll be more tempted to come to you when they see a successful case study of someone like them.
Remember to provide the hard numbers that show how well your services worked. Whether you can demonstrate that someone saved "15% on their car insurance" or lost 30 pounds in a month, give a concrete measure of what you can do.
Statistics show that case studies are still inbound marketing examples with great ROI.
Image Source: FunnelEnvy.com 
4. E-books and Whitepapers
We lump these two together because they do much of the same work in similar formats. In fact, some e-books and whitepapers are roughly the same lengths.
What is a whitepaper, anyway? (We won't bore you with Webster's definition.)
Basically, a whitepaper is an in-depth report on a specific topic that presents a problem and offers a solution. Whitepapers tend to be more authoritative, with lots of statistics and facts.
E-books are similar but tend to cover a broader mix of styles.For example, e-books can get a little more creative, while whitepapers tend to be more "high-brow."
(Check out how much fun a book can be with one of our favorites, Mean People Suck.)
Either can work to make you look like an expert and have people asking for advice and your products and services.
5. Webinars
Your ideal audience may not be your adoring public yet. You can convert more leads with genuine interaction.
Webinars are one of the best inbound marketing examples you can use to educate and inspire. We find that getting in front of a virtual or physical crowd draws more people to you.
Like your other marketing efforts, don't expect to set the world on fire overnight. You'll need to hone your public speaking skills.
Take a page or two from some of the top marketing speakers (even yours truly, cough, cough

) and learn how to be engaging in person or online.
6. Infographics and Visuals
Who doesn't love pictures? Infographics are inbound marketing examples that blend text and images to provide value to your audience.
You don't have to look far to find great infographics you can post to illustrate the points in your articles. (We do it here all the time, and our clients get millions of views because of it.)
You can also repurpose your own content to create compelling visuals.
And now, to show you how powerful infographics are, here's an infographic about creating a great infographic!
Image Source: Vengage.com 
7. Podcasts
Podcasting is a great way to let people see your personality. When you draw them in to listen, you attract them to your brand.
You can start by interviewing on other podcasts to build credibility. Create your own program to highlight problems and solutions your clients deal with.
A podcast doesn't have to be long. Just make sure you're relatable and providing real value. Because people can listen on the go, podcasts can be one of the best inbound marketing examples.
8. Email Newsletters
Emails don't have to be (and honestly, shouldn't be) all ads and direct sales.
Provide humorous or educational articles, links, and videos that, you guessed it, add value to the reader. (Are you noticing a pattern here??)
Newsletters don't have to be long, either. One we love is Seth Godin's.
Seth sends out short and sweet messages daily, frequent enough to offer value but brief enough not to be annoying. He stays top of mind, and you can bet he gets more book sales and speaking engagements because of it.
9. Videos
Like other visuals and infographics, people love videos that educate or entertain. Consider creating a series that teaches something useful.
You can also link to helpful videos in your articles and blogs to boost readability and break up content.
Of course, we'd be remiss if we didn't include a video here that showed you how to make great videos.
The Best Place To Help You Implement Top-Notch Inbound Marketing Examples
You don't have to struggle with deciding which inbound marketing examples will get a high ROI. Marketing Insider Group has you covered. Contact us for expert guidance on a winning marketing plan!
The post 9 Killer Inbound Marketing Examples To Try in Your Upcoming Campaigns appeared first on Marketing Insider Group.