As the year is quickly approaching an end, content marketers are scrambling to secure that 2022 budget.
Content marketing budgets are expected to grow in 2022 – yay! The problem now is making sure you secure your spot in that growth and apply it effectively.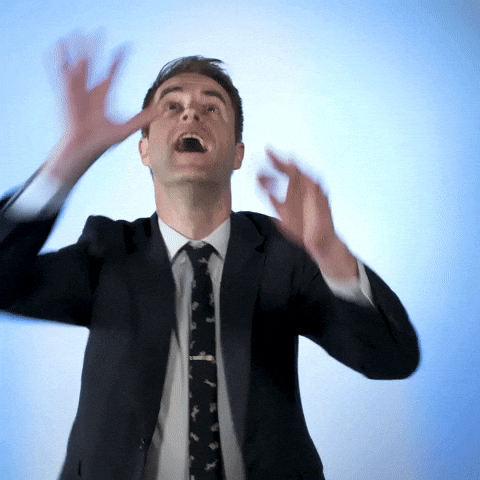 Content marketing saw substantial growth after the pandemic, a slightly bittersweet feeling for the industry. Now that things are starting to return to normal in a lot of industries, the concern is how well that momentum will continue.
It's the marketers' job to keep this upward trend going. The Content Marketing Institute recently released two studies on the ways to keep your content marketing momentum going and what those trends will look like in 2022. Understanding the findings of these studies is key in understanding how to continue to move content marketing forward in the new year.
Key Takeaways:
What do you do when your marketing budget grows, but your content team doesn't? The answer – outsource.
Now what? You need to address other common issues in the industry to avoid their pitfalls.
It's time to develop your content marketing strategy and stick to it! Prioritize your customers and do the research necessary to set yourself up for success.
43% of marketers saw their budget increase in 2021, and 66% more believe it'll increase even more in 2022. This is amazing news, any way you spin it. Content marketing is trending up!
The issue now is how the new budget will be spent.
You got the bigger check, so you're expected to do more and churn out more results. Most marketing teams won't actually grow, and 58% of them only had 1 to 0 full time employees dedicated to content marketing.
Do you see the issue? Your team is expected to do more, sure – with more money, but not more people.
The answer? Outsource your content marketing to drive higher ROI.
The number of companies that outsource their content marketing strategies is growing. In 2022, 75% of large companies will be outsourcing their content efforts. More than half of marketers at companies of all sizes will also be outsourcing.
Content marketing is notoriously tricky to master. As the area continues to take over the marketing scene, it might be a good idea to invest in outsourcing, rather than expend more and more resources to understand the field.
But, how do you know if your company should take the leap of faith? Here are some things to consider while making your decision.
Benefits of Outsourcing
Efficiency
Outsourcing content can increase your company's work efficiency exponentially.
Even just one piece of content takes a lot of time and energy. From SEO research to technical writing, if you're one of the companies with only 'one-to-none' employees in your content marketing wheelhouse, this process can be grueling.
Depending on how familiar your team is with SEO writing (and balancing it with a human touch to create the perfect blog post) the amount of time spent can often just become a waste. And if you're doing something wrong and don't realize it, you'll just continue to bleed out resources.
Research Based Strategy
Content marketing research is never ending. With every Google search there's more to learn about the ins-and-outs of the field. And data-driven marketing is only becoming more and more important.
When you outsource your content marketing, your team is basically gaining all of this knowledge and information, without having to break a sweat while doing it.
You can also stand to gain more perspectives. While outsourcing, you're working with a team of people with a variety of backgrounds. Maybe you work in a business supply chain industry, one of your writers might have a background in the supply chain industry as well as in the lead generation industry. Your content just became a double-edged sword!
Consistency
So, you've decided not to outsource. Katie on your team is a pretty good writer, she'll take care of your blog, right?
Katie is probably great, but Katie most likely already has a job description – one that doesn't include content creator. Your budgets are growing but not your team, remember?
If you don't have someone dedicated to managing your content marketing strategy, there's a really good chance your blog will eventually get swept under the rug as other issues take priority.
On the flip side, if you outsource your content and pay someone to stay on top of your publishing cadence, you're never going to have to play catch-up.
Publishing consistently is the single best way to watch traffic soar. Increasing cadence proves even more effective.
Keep The Content Marketing Momentum Going
Marketing became one of the most adaptable industries during the pandemic. While digital marketing strategies were already expected to increase in popularity pre-pandemic, marketers' hands were forced and the industry adapted, basically overnight.
This momentum has stayed strong, and it's our jobs as marketing professionals to keep it going. To do this, we have to be sure to stay away from the pitfalls of digital marketing that we were all stuck in before.
Overcome The Traditional Marketing Mindset
Marketing isn't what your grandpa would describe it as anymore (sorry pops).
The important trends in the marketing industry have changed immeasurably in the past decade. A huge part of this is the age of the internet and social media changing online culture and the way people think.
The 'traditional' marketing mindset is a dangerous one for executives to hold in 2022. 51% percent of marketers agree that avoiding the default to the traditional mindset is one of their biggest struggles. 51% of marketers also struggle with staying away from sales-oriented marketing. See the correlation?
No one in the online world has time for something that doesn't pertain to them. The amount of time consumers spend online is outstanding, but they aren't going to spend time reading a sales pitch when they'd rather read an article about, well, literally anything else.
Prioritize Your Consumer
Another pitfall to avoid in the marketing world is the mistake of prioritizing your own agenda over your consumers.
Not to point fingers but this might be (like, pretty likely is) a problem caused by CEO vision. CEOs just don't get it. They aren't aligned with their CMO and their goals. This, though, definitely falls on the CMO's shoulders.
Advocating for marketing integrity is the expert's job! Your CEO has a million things on their plate, we don't blame them for not staying up to date on content marketing trends. But I digress.
The future of marketing is here (for now). A lot of the industry needs to catch up. The #1 issue; content needs to be customer focused, not sales oriented.
The pandemic hit and this sentiment rang true through the industry. Empathy was injected into every corner of marketing, and fast. Now isn't the time to lose that vision.
When creating your content marketing strategy, you need to keep your customer in mind every step of the way. First you need to research your audience and build a buyer persona.
So, you know the basics, but how can you actually apply them?
Solidify Your Content Plan
There are a lot of ways to set yourself up for success, and having a solid plan is definitely one of them. From setting your goals to measuring them. There are a lot of choices to make. We have the ultimate guide to creating a digital marketing strategy to help.
Whether you're just starting your digital content journey or you're ready to perfect it, considering outsourcing is a good place to start.
Want some help in creating high quality content for your blog? Check out our content builder services and schedule a free consultation today!