Content marketing is important, not just because it works for building trust, generating leads, and cultivating customer loyalty, but because it has become the new normal from the consumer side.
It is, in itself, helping to evolve what customers expect from the brands they interact with. Neglecting it is way more risky than investing in it.
What travel, food, or fashion brand can exist today without a vibrant Instagram page, videos, and a few influencer campaigns?
Software companies have become tech teachers with how-to videos and eBooks. Even the financial industry has come up with apps, online knowledge centers, and other tools to help both individuals and business customers better meet their financial goals and to do it with a level of transparency and convenience that was unheard of 15 years ago.
Great content, especially the dynamic, well thought out strategies, are showing consumers they deserve more.
Content Marketing Is Too Valuable for Both Consumers and Brands to Ever Go Away
The number one reason that content marketing is important is that your customers appreciate it. Content marketing generates 3 times as many leads as outbound marketing, drives six times higher conversion rates, and has the potential for a 7.8-fold boost in web traffic.
The reality is, content marketing has fostered the customer-centric reality we're now operating in. From well-researched white papers to podcast series listeners can't live without, content is changing the relationship between the brand and consumer.
Take, for example, Cisco's content hub, The Newsroom. It has everything anyone interested in or who works in the tech industry could be interested in:
A monthly online magazine, FOCUS
[email protected] Facebook videos
Blog posts on tech news
Biographies of Cisco's leadership team
They even have an innovative portal for marketing the company's best asset, its employees. [email protected] serves the triple purpose of empowering employees, attracting new talent, and humanizing the brand for consumers.
Cisco has been pushing content for years. Under the leadership of CMO Karen Walker, Cisco brought on 200 content marketers back in 2015 and they haven't looked back. Since then they've amped up their content marketing efforts in a truly successful way.
In the B2C sector, content marketing is just as important. Look at brands like Nike, which has become way more than a company. Nike has become a way of life that has inspired generations.
Or Sephora, who have mastered brand community with their content, inviting their audience into an engaging, educational, empowering environment.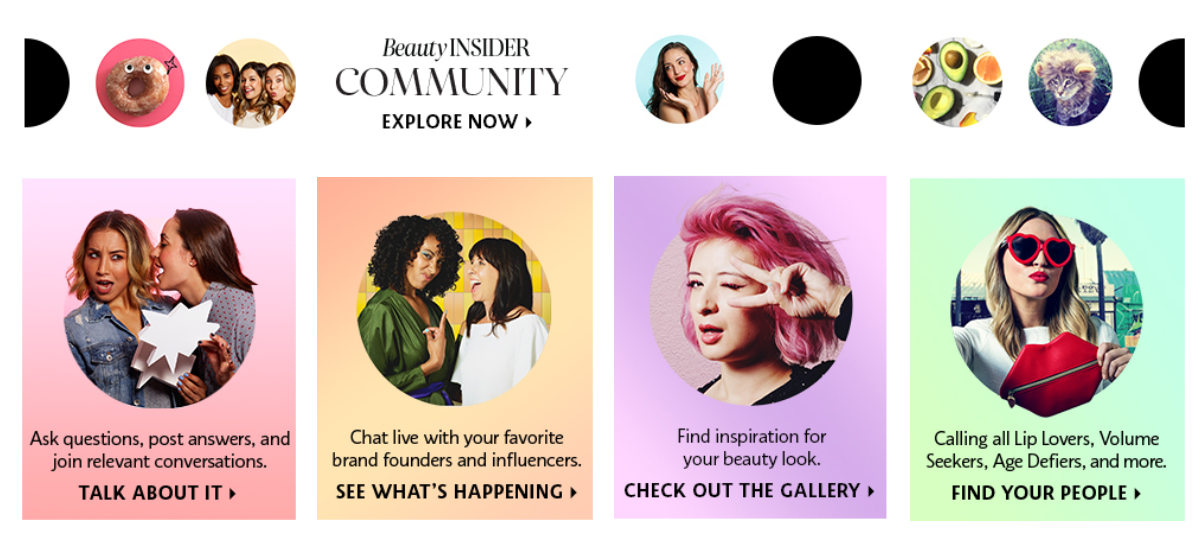 Through offering value and meaning, and through giving people an entire ecosystem to tap into for information, guidance, and human connection, content marketing has formed a bridge that consumers want to walk across in order to connect with the brands they like.
There's no going back.
Content marketing started as the alternative to the ad age. Something of a much-needed respite from the over saturation of magazine ads, promo posters, television commercials, and digital advertising – by 2021, the average person saw between 6,000 and 10,000 ads in one day!
But today, almost all marketers use content marketing – 91 percent of B2B marketers and 86 percent of B2C.
And (no surprises here), consumers like it.
Brands who neglect the importance of content marketing today will have to play catch up tomorrow. On the other hand, those who have a content marketing strategy in place are already on the next level – honing their content with better customer data, better technology, and a better developed network, either in-house or outsourced, of content producers.
Through Content Marketing We Learn About Who We Are Marketing To
Another reason content marketing is so important is, it is the secret to understanding our customers. The data we're seeing as people move along the customer journey – engagement rates on social media posts, which videos people watch, which eBooks people download, the blog posts they read all the way through and then share with their networks – this is incredibly powerful information for marketers.
By tracking which content is the most successful, we're learning more about our consumers. This gives brands who are heavily invested in content marketing – and who are adept at making sense out of their marketing automation tools and CRM – a huge advantage. With the insights gained, it's possible to:
Hawkeye, a platform that focuses on analyzing content data, calls it content intelligence.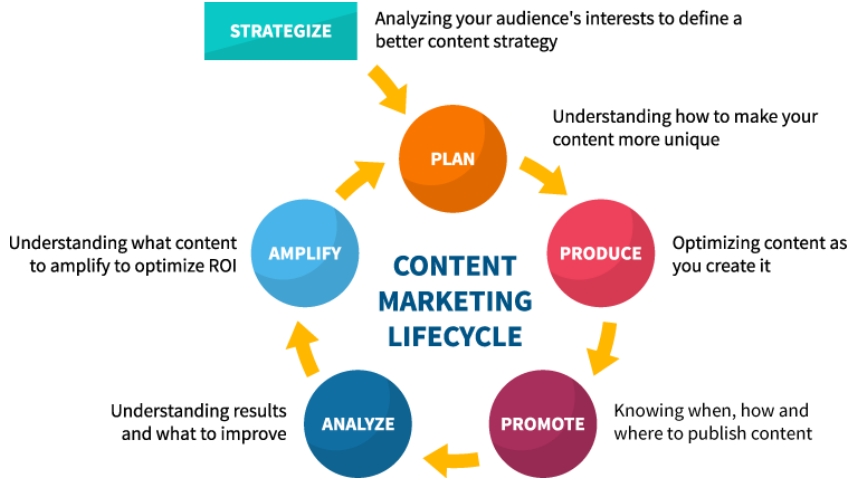 It's taking all the data you get from your content analysis to make a better strategy, and then rinse, cycle, and repeat so you are always improving what you offer, and boosting the impact of your content marketing.
Without the constant influx of data that is specifically related to your brand and your buyers (because it comes from your content marketing strategy), you're missing the philosopher's stone of modern marketing – the knowledge of what resonates with your buyers, right now – the how, who, why, where, and when.
Your Competitors Are Already Using It
And the final reason content marketing is ridiculously important for marketers today – chances are, your competitors are already using it.
If your target audience is already enjoying personalized email messaging and already know they can go to your competitor's site to look up the information they need when they have a question – you're in trouble.
Here's the thing. One of the reasons content marketing is so powerful is that it can be used to establish your brand as a trusted authority in your industry. Which means, it takes time to get your content marketing strategy to make an impact because it takes time to establish a trusted presence.
If your competitors are already sitting on huge online blog libraries, vibrant social media profiles, and are known for their knockout video tutorials and annual marketing events, you've got some catching up to do.
Content marketing is essential to everyone from global organizations with dozens (or hundreds) of content marketers, producers, and analysts on their team, to small companies focusing on their local business. It's not just important. It's critical.
Where should you start?
Here's a look at the types of content that's highest in demand right now:
Start with the resources you have. Create a strategy and commit to a high level of quality and a focused brand message. And then, keep growing your content strategy as you learn more about your customers, engage with them, and build the bridge between your brand and the people your business exists for.
Need help getting started? Check out our SEO Blog Writing Services or schedule a free consultation today!